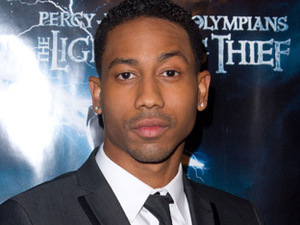 Actor and Comedian, Brandon T. Jackson, gets kicked off of the US Airways because he was racially slurred by the flight attendant.
The incident took place earlier this evening when Jackson boarded the plane. The flight attendant approached the Comedian saying "I don't care if you are Obama's son get in your seat!" Things got really serious when Jackson took to twitter asking fans for help in boycotting the US Airways for their racial profiling saying, "guys I need your help I am not going to jail for being called racial slurs please," said Jackson.
Angela Simmons responded with her concerns in helping the Comedian saying that she went through problems with the flight, "Not cool! I don't fly them either! They kicked me off before! Never again," said Simmons. Jackson also reported the flight number on his twitter that happened to be 629 in order to receive support from fans against the flight.
At this point it is best to acknowledge this because racism really does need to die right now and for good because this is absolutely ridiculous for innocent people to be going through this. Let's all support Brandon!