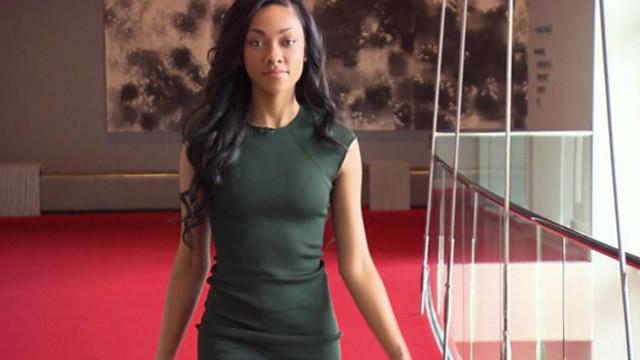 Bria Murphy definitely knows how it feels to have pressure to be beautiful.
Eddie and Nicole Murphy's daughter, Bria, explained how it is to become a model. Her dream is to become a Victoria Secret Fashion model, but says it's hard to maintain the image needed. Of course she is already a beautiful girl and has a very petite frame that is perfect for the modeling world, but when being faced with different agencies she says there are so many different opinions and that you can't always please everybody. They make all sorts of comments that you wouldn't think would be necessary to say "Like they'll just go in on you....'Oh you need to tighten that up,' but that's their job," said Murphy.
Other models tend to take some of the comments personally because it really just be that critical. Murphy went on to explain how girls go to great lengths to stay thin or get thinner when they are already skinny. It be to the point where they eat cotton balls, "I've heard of people eating cotton balls with orange juice," said Murphy. This is so that when they dip it in the orange juice the cotton balls makes them full while the body just digest the orange juice. This goes to show you how the media is so hooked on perfection that being realistic is irrelevant. The expectations of the modeling world is so challenging to deal with because it seems like it is not about being healthy it is about one type of beauty and being thin so appease a certain audience. A size 5 is the limit with close because at that point it is considered plus size. Any women would die to get to be that size, literally.
This should be a lesson that your heath is important and that your health is what determines your beauty.